Tree Service Southern Maryland
Southern Maryland Fellers has been in the tree service business for years. We can remove trees completely, or trim trees that are endangering your house. Choose us because…
100% Satisfaction Guaranteed or your money back
Free Estimates
Knowledgeable Workers
240-249-5021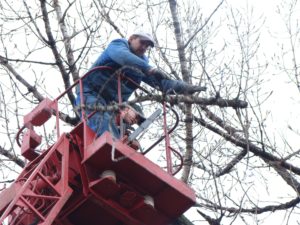 Leave Your Information Below so we can give you a Free Estimate
Southern Maryland Fellers Tree Service
When a tree is looming over your house or neighbors fence, there is no time to delay. The next wind storm is what is going to test that tree. Act fast, and you'll only need to hire one contractor, us. Delay, and you'll have some repairs on your hands.
240-249-5021
St. Mary's County Tree Company and Arborist
Tree limbs trimmed
Whole Large Oak Trees Removed
Stumps Ground
Fast, Free Estimates
Satisfaction Guaranteed 100%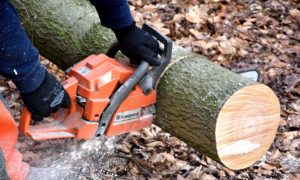 Why You Need Experience
The Arborist business is actually the #1 most dangerous business in St. Marys County outside of wartime. Climbers climb trees with only bare essential safety equipment, and short cuts are tempting. We put safety first, of our workers, the homeowners, and nearby animals.
How are Our Prices So Low
We want your work, plain and simple. The tree business is typically an expensive service to hire. However, people consistently find our prices to be lower than our competition, to the point that once trust is established, second estimates are often no longer required. Let us earn your trust.
Call Us Today
240-249-5021
Thank you for considering us. We hope to earn your business!
Just a little more info…
The Need for A St Mary's County Tree Service
As I sit here and write this, there is a storm outside. Friday, March2, 2018. 70 mph winds blow through St. Mary's County. A pole my father put up when i was a kid with a basketball hoop on it has finally come down after 30 Years of faithful service.
This once faithful steed, a symbol of my youth is now blocking my path out of the driveway. If it is the first thing on my mind this morning, knowing how relatively easy i can take care of it, I sit here and imagine how someone without a handyman in the house with a chainsaw and a strong back would start their day.
Some times you need a licensed arborist, sometimes you just need a friendly neighbor to help you clean up after the storm. Whichever one you need today, we can be both for you. We will come out for free, and talk options. Do you just need a path cleared? OK. Do you have a tree fell on your house? OK you need more than a friendly neighbor.
Call the guys with the experience, the license, the insurance, and the willpower to get the job done. Call the Fellers you can count on. The Southern Maryland Fellers Tree Service.