8 Ways to Enjoy Point Lookout, Maryland
Southern Maryland is full of farms, forests and waterfront property. Point Lookout is among the top spots to go lay out on the beautiful beach and soak up the summer sun. Point Lookout is open most of the year with hours stretching from 6 a.m. to Sunset.
FISHING:
Fishing is one of the top attractions here at Point Lookout. You can get your fishin' pole, your tackle box and your favorite Brad Paisley album on your boom box and sit out on the pier. There you may catch any variety of fish from Snapper to Rockfish!
CAMPING:
When was the last time you took your family on a camping trip a short walk away from the beach? At Point Lookout there is a campground that is perfect for your family's next 'close-to-home' get away! You can find comfortable accomidations here at this campground which has the following features: A Bath House, A Camp Store, A Camper Dumping Station (vital for anyone with a driving or tow behind camper), Picnicking locations, Camper Hookups, Campfire Programs, and Cozy Cabins.
HUNTING:
Have you been practicing your archery lately? Yes?! Perfect! Point Lookout State Park has hunting for deer permitted during the early muzzleloader season in 240 acre Jacobs tract designated hunting area. No better way to end your day at the beach than a nice plateful of Venison Spaghetti. Along with this, waterfowl hunting is allowed at designated blind sites. Can't quite say 'no harm, no fowl' on that one.
HISTORY:
Point Lookout isn't just a pretty beach at the mouth of the Chesapeake Bay and the Potomac River, it also is rich in history. During the tumultuous Civil War, 52,264 Confederate soldiers were imprisoned here at a prison camp. An interest arousing museum tells the tale of the soldiers of days bygone. Fort Lincoln is home to The Civil War Museum at Point Lookout. Enjoy learning about the Civil War and the impact it had on St. Mary's County and on the United States as a whole.
HIKING:
Strap on those boots and grab your compass! You'll have plenty of fun on the Point Lookout Hiking Trail! See how many different varieties of wildlife you can spot!
BOATING:
Flat water canoeing is very popular in St. Mary's County. And fortunately for you, there is a location for you to rent a boat of your choice, make sure to visit the Point Lookout website for details on what boats are available for rent before you visit. If you have your own boat, there is a Boat Launch that you can use to get your party on the Chesapeake Bay started as soon as possible!
WATER SPORTS:
Of course, the first thing you will want to do when you get here is to dip your toes into the Potomac and start swimming! Along with that, bring your board and go Windsurfing on a nice breezy day!
COMMUNITY OUTREACH PROGRAM:
If you are a young one who lives in Southern Maryland and are looking to expand your horizons, then consider becoming a Junior Ranger at Point Lookout State Park! The program has Rangers and naturalists leading children and teens ages 7-11 through the basics of environmental education.
With affordable admission prices, your family can enjoy time together even on a budget! October through Apri,l the admission is $3 per vehicle for Maryland residents, $5 per vehicle for non-Maryland residents. Since May through September are the tourist seasons, prices rise $2 respectively. We hope you have the opportunity one day to boat around this beautiful peninsula! Point Lookout is where the River meets the Bay, and the Ocean is just a sail away. Before you go to the beach, make sure to keep your own paradise pristine by calling Southern Maryland Fellers Tree Service today!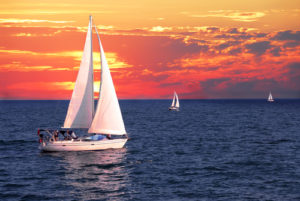 Support your SOMD businesses! If you're looking for exterior house washing services, take a look at our pressure washing guide and reach out to your local cleaning crew.